Today starts the beginning of Hanukkah for our Jewish friends and Kwanzaa and Christmas are right around the corner!  For every special holiday celebrated – I wish you peace, joy and love this season.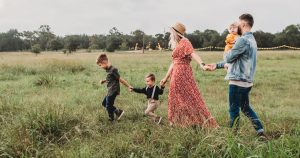 "People come into your life for a reason, a season, or a lifetime.
When you figure out which it is, you will know what to do"
The quote above is from one of my favorite poems called A Reason, A Season or a Lifetime – author unknown.
I have shared this before and yet is so relevant to me now.
The poem reads:
"When someone is in your life for a REASON, it is usually to meet a need you have expressed. They have come to assist you through a difficulty; to provide you with guidance and support; to aid you physically, emotionally or spiritually. They may seem like a godsend, and they are. They are there for the reason you need them to be. "Then, without any wrongdoing on your part or at an inconvenient time, this person will say or do something to bring the relationship to an end.  Sometimes they die. Sometimes they walk away. Sometimes they act up and force you to take a stand.  What we must realize is that our need has been met, our desire fulfilled; their work is done. The prayer you sent up has been answered and now it is time to move on.
"Some people come into your life for a SEASON, because your turn has come to share, grow or learn. They bring you an experience of peace or make you laugh. They may teach you something you have never done. They usually give you an unbelievable amount of joy.  Believe it.  It is real.  But only for a season.
"LIFETIME relationships teach your lifetime lessons; things you must build upon to have a solid emotional foundation. Your job is to accept the lesson, love the person, and put what you have learned to use in all other relationships and areas of your life.
Those of you that follow my blog know that it has been a challenging year for me and my family.  My only brother passed away last January.  He died at the age of 54.  He was just 18 months older than me.  His passing – has changed me.  I am grateful for the 54 years of his lifetime I got to share.  I am also grateful for the many lessons his life and his death have taught me.
When you look mortality in the face and share the moment of the last breath of your loved one –  it does change things.  And change me it has.
I am no longer willing to live my life at the whim or calling of another.
I am more willing to be allowing and to trust all is unfolding exactly as it should even when it does not feel like it in the moment.
I am more willing to put myself out in the world even if others feel intimidated or find fault in my actions.
I am willing to let go of judgement and old resentments and just be in the appreciation of each person and their journey.
It is time to embrace this season of my life as I truly feel life is just too damn hard and in many cases so damn short.
What will  you embrace when your moment comes?
So, in this season of holiday celebrating I hope you will Embrace the Current Season of Your Life. All the while blessing those on your path for whatever reason, season or lifetime you get to experience them.
In love and gratitude,
Christy