About Christy
Christy Belz is the president of Empowerment Coaching and Consulting, a leadership development practice helping individuals and organizations focus on maximizing employee engagement to improve overall company performance. Christy guides her clients toward a conscious transformation using a mixture of human behavior motivation techniques, including the Leadership Circle, the Root Cause ™ system, HeartMath, Clarity International: SHIFT Training and Brené Brown's Dare to Lead methodology.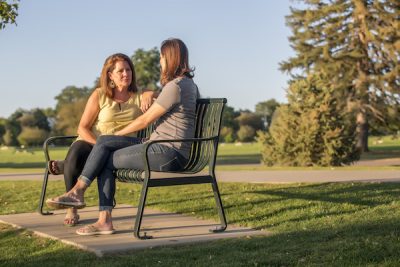 Christy's behavioral study and spot-on intuition support individuals in embracing their authentic selves through professional, personal and spiritual direction. The organizations Christy works with experience higher profitability, improved productivity and lower turnover.
In addition to running her successful private practice for the past 12 years, Christy has taken her expertise far beyond her coaching business. Christy has been a featured TEDx speaker and leadership consultant for Fortune 500 companies and developed a proprietary 15-week leadership course curriculum, which is the basis for her transformational work.
Christy's lifelong dedication supporting women's leadership has led to her role as Co-Curator with TEDxCherryCreekWomen. In this position, she works with TEDx speakers to guide presenters to stand in their own power and share an idea worth spreading with the world. Christy's life's work has been focused on lifting women up so they can step fully into their authentic selves. The TEDx platform has been a perfect medium to enable Christy to support women in using their voices to share their ideas on a global stage.
In 2020, Christy launched her 15-week curriculum and her first book, Oh God of Second Chances, Here I Am Again. Christy has been recognized as one of the Top 25 Most Powerful Women in Business from the Colorado Women's Chamber of Commerce. Christy holds Bachelor's of Social Work (BSW) and Master's of Social Work (MSW) degrees.
Certifications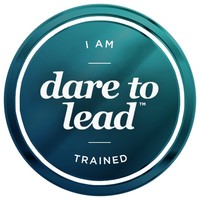 Top 25 Most Powerful Women in Business Gala
Christy is proud to be honored by the Colorado Women's Chamber of Commerce with the prestigious Top 25 Most Powerful Women in Business award. The women honored excel in leadership, the ability to mentor and community activism. The award is a testament to Christy's work as a coach, speaker and author throughout Colorado and her reputation as a leader in her community.
"The Top 25 Most Powerful Women in Business stand as representatives of the many high-caliber, impact driven women in Denver."
— Kristen Blessman, President and CEO of the Colorado Women's Chamber of Commerce