Transformational Leadership for the Helping Professions: Engaging Head, Heart, and Soul
by Jean F. East
Christy contributed a chapter titled "Leadership Begins with You" in the book Transformational Leadership for the Helping Professions: Engaging Head, Heart, and Soul by Jean F. East and published by Oxford University Press. You can read and purchase the book here.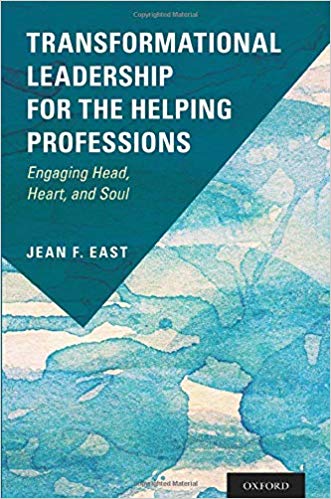 "Christy's work with the Leadership Circle and her own curriculum on executive coaching has introduced emotional intelligence to men and women in the corporate world which has led to stronger teams and better business results for those involved."

Liz Cahill, President, Cahill Branding, Former CMO State of Colorado – VP of Marketing Lee Jeans
"It is truly extraordinary to watch Christy in action as she shares her compassion and caring while inspiring others through her coaching and mentoring skills to not only step into their greatness, but also to emulate qualities that enhance the lives of so many others."

Carol Calkins, PhD, Executive Director, Global Sisterhood Network and 14-year camper, CampExperienceTM Network.
"Christy's work has been crucial to our success, and she brings an energy and light to everything we do."

Dafna Michelson Jenet, Colorado State Representative and Co-Curator of TEDxCherryCreek
"Christy is a community leader with a proven track record of helping to better women in
Colorado's community, both as a coach and speaker."

Cathy Lucas
Chief of Staff/VP of Strategy, Metropolitan State University of Denver