"It is time for change. It is time to act"    
– Chris Anderson, CEO TED.com 
For the past four months I have had the  privilege of working with the TEDxCherryCreek team to curate the TEDCountdown Summit, which was held virtually on October 10, 2020.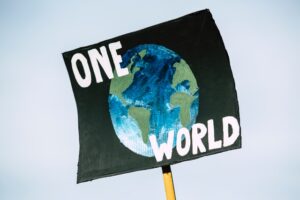 It was by far the most informative TEDx event that I have attended.  
TEDCountdown is a worldwide movement to find ways to shift, more rapidly, to a world with net zero greenhouse emissions and tackle the climate crisis. Countdown seeks to answer five fundamental, interconnected questions that help inform a blueprint for a cleaner future.
This initiative brings together scientists, activists, entrepreneurs, urban planners, farmers, CEOs, investors, artists, government officials and others to find and utilize the most effective, evidence-based ideas out there. Our goal is to identify the bold solutions that are activated when people break out of their silos and rise to the challenge.
Five Questions For A Cleaner Future 
Energy
How rapidly can we switch to 100% clean power?
Transport
How can we upgrade the way we move people and things?
Materials
How can we re-imagine and re-make the stuff around us?
Food
How can we spark a worldwide shift to healthier food systems?
Nature
How do we better protect and re-green the earth?
Cultivating Unity Around Climate Change  
I know that many of you reading this are also passionate about climate change, and many of you are far more educated about the climate crisis and the related issues that are affecting our planet and all of the plants, animals and humans upon it than am I. That said, I have learned so much about climate change in the past few months, which has lit an even more burning fire in me.  
In our dualistic society, we are polarized on so many issues. Of late, do we trust science or not? Do we identify with being a Republican or Democrat? Is climate change real and man-made as science increasingly demonstrates or a figment of our imagination?  
We all have varying positions and thoughts on these important matters, and I work hard to listen to and value opinions and ideologies that may not be in alignment with mine. I suppose that is the social worker in me. However, after working with and listening to 13 remarkable speakers on topics such as behavioral nudges; defaulting to plant based meals; food waste in our grocery stores and in our own kitchens; to that fact it takes 90 gallons of water to get a 6oz steak on our table, I feel adamant that not only is climate change real, but it is going to destroy us if we do not do something about it—and NOW. 
A Few Important Voices On This Critical Matter… 
A 17-year-old high school senior spoke so beautifully of her idea of a planned community and a place where we all can thrive. She called out adults as the ones that have created this mess and implored us to do something about it.  
Alexandria Ocasio-Cortez, US Politician and Activist says, "We don't have time to sit on our hands as our planet burns. For young people, climate change is bigger than election or reelection. It's life or death."
Speaking of life and death, Hanna Linstadt, MD, a practicing emergency medicine physician and Living Closer Foundation Fellow in Climate Change and Health Policy of the University of Colorado Department of Emergency Medicine, shared that climate change is a health emergency. People are dying every day as a result of climate change. Not only is it a health emergency, it is a community emergency. We are not engaging all groups into discussions and fixes for climate change. The Latinx, Asian and African American communities are mostly left out. Many are disenfranchised and forced to live in the most polluted areas in our cities and countries.  
What We Can Do To Help 
Our speakers all gave wonderful suggestions about how we can help—whether that is by taking small daily actions or engaging in bigger projects that bring people together to clean up our climate, enrich our communities and create a better future for today's children. 
These are just a few of the suggestions presented at the Countdown Summit, but ones that stood out for me: 
Educate yourself.
Communicate and bring disenfranchised populations to the table. 
 Engage the youth. They are passionate about climate change. 
Hold public officials accountable and vote for politicians who see climate change as a critical issue. 
Buy local. 
Turn off your lights.  
Eat less red meat.
Make it a point to eat more plant-based foods and create weekly family meals that are vegetarian. 
Ride bikes and walk when possible.
Car pool or take public transportation. 
Come from the heart.  
This last suggestion—to come from the heart—really spoke to me. I often talk about leading from the heart and doing so in all aspects of our lives. One of the Latinx speakers, Sonrisa Lucero spoke about coming from our hearts on the issues of climate change and how doing such can help us deepen inclusivity. Whether it's climate change or other issues, such as racial and social unrest that so many of us grapple with every day, change really does begin with taking a heart-centered approach to each other, ourselves and our planet. 
Cultivating A Brighter And Cleaner Future  
Although the event was done virtually and we did not have our usually full in-person audience to hear these thoughtful and innovative speakers talk about climate change and how we can get involved to create a more sustainable future, the videos will be out in the next few months. I encourage you to follow TedCountdown and join the TEDxCherryCreek Facebook page to get involved. Through both, you'll receive updates as to when these valuable videos will be released and links to watch some of the remarkable speakers that touched and inspired me. 
And, this event truly did inspire and touch me. Again, it was one of the most profound and powerful TEDx events that I have been privileged to co-curate.
I'll leave you with this quote from Ban Ki-Moon, Former Secretary General of the United Nations. 
"Climate change is the single greatest threat to a sustainable future but, at the same time, addressing the climate challenge presents a golden opportunity to promote prosperity, security and a brighter future for all."
Here is to a golden opportunity and prosperity, security and a brighter future for all of us… 
With love,
Christy